Trinity
Episcopal
Church
All
are
welcome.
At Trinity, we believe God is love. No matter who you are or where you come from, we invite you to share in the life of our active congregation located near the campus of the University of Mary Washington in Fredericksburg, Virginia.
Worship Schedule
​
Sunday Service

8:00 am Holy Eucharist (Rite I)
9:15 am Sunday School (Jamison Hall)
10:00 am Holy Eucharist (Rite II, in-person and via Facebook Live)
​
Monday - Friday

6:30 am Morning Prayer (on Facebook Live)
8:30 pm Evening Prayer (on Facebook Live)
Join Us For Sunday Worship
There's always something to look forward to at Trinity. Here's what we have coming up.
Thursdays from 10-11:30AM
October 6th-November 17th
Fall Lectio Divina Series
With Tom Rotella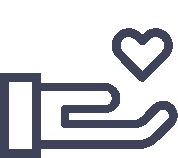 "Jesus said, "I am the bread of life; whoever comes to me shall not hunger, and whoever believes in me shall never thirst."'
Stay connected.
Sign up for our newsletter!