Trinity
Episcopal
Church
All
are
welcome.
At Trinity, we believe God is love. No matter who you are or where you come from, we invite you to share in the life of our active congregation located near the campus of the University of Mary Washington in Fredericksburg, Virginia.
Worship Schedule
​
Sunday Service

8:00 am Holy Eucharist (Rite I)
9:15 am Sunday School (Jamison Hall)
10:00 am Holy Eucharist (Rite II, in-person and via Facebook Live)
​
Monday - Friday

6:30 am Morning Prayer (on Facebook Live)
7:30 pm Evening Prayer (on Facebook Live)
Join Us For Sunday Worship
We are grateful for our shared community, it's vibrancy, and the good work we do together at Trinity.
To fill out your stewardship pledge card,
Looking for something to read from the Trinity Library? Click the icon to get your search started!
There's always something to look forward to at Trinity. Here's what we have coming up.
2023 Liturgical Calendars Are Now Available!
If you would like one please contact Michele Brantley at mbrantley@trinity-fredericksburg.org or 540-373-2996.
The cost of the calendar is $5.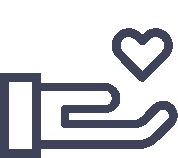 "Jesus said, "I am the bread of life; whoever comes to me shall not hunger, and whoever believes in me shall never thirst."'
Stay connected.
Sign up for our newsletter!