Trinity
Episcopal
Church
All
are
welcome.
At Trinity, we believe God is love. No matter who you are or where you come from, we invite you to share in the life of our active congregation located near the campus of the University of Mary Washington in Fredericksburg, Virginia.
Join Us For Sunday Worship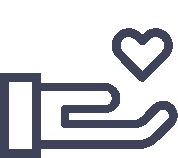 "Jesus said, "I am the bread of life; whoever comes to me shall not hunger, and whoever believes in me shall never thirst."'
Stay connected.
Sign up for our newsletter!